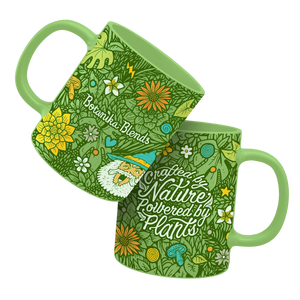 Love the design, slightly smaller than regular mugs
Slightly smaller than regular mugs, coffee tastes different in it, probably due to the smaller size. Love the design.
It's very cute
I bought it as my son has a green minecraft mug and he was sad we don't have matching mugs as green is my favourite colour so I bought this so we can match but also support a brisbane company
Very pretty!
One the small side with a sturdy handle, which is just what I wanted. I just received it today, and have had a few compliments on how pretty it is from family members already.
Botanika Blends Limited Edition Magikal Mug